Kidney disease can have a profound impact on a person's life.
Dr. Bansal is committed to highest quality of treatment and providing a comprehensive support system to minimize the impact on patients' day-to-day lives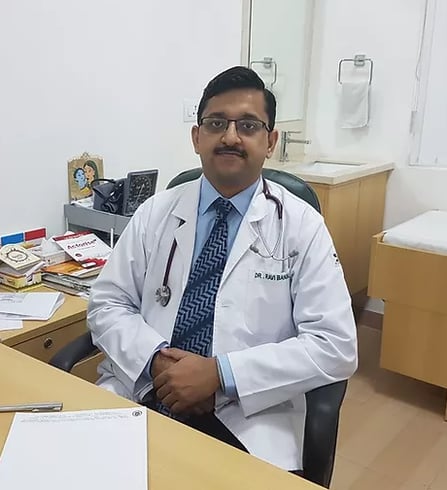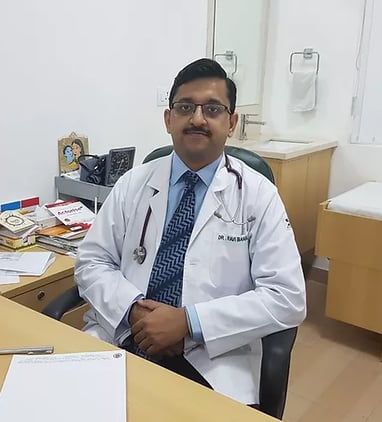 Dr. Bansal is currently practicing as Senior Consultant in the Department of Nephrology Pushpawati Singhania Hospital & Research Institute, Sheikh Sarai, New Delhi.
Specializing in Kidney Diseases, Kidney Transplant and management. Dr. Bansal, completed his MBBS and MD degree from Maulana Azad Medical College (MAMC) New Delhi. He has also earned the super speciality degree DM(Nephrology) from AIIMS, New Delhi.
In his early career, he gained excellence in Nephrology related cases of Kidney Transplantation, Dialysis, and Nephrotic Syndrome. He has now more than 20 years of experience managing Nephrology Patients and Kidney Transplant cases. He has more than 30 publications in national & International Medical Research Journals. He has completed short course of Advanced Training in Kidney Transplantation in AZM-Netherland. Dr. Bansal is an active member of Indian Society of Nephrology and Indian Society of Organ Transplantation.
PUBLIC NOTICE : DONATION/SELLING KIDNEY IN RETURN FOR MONEY IS ILLEGAL, BEWARE SOME CRIMINALS ARE CHEATING PEOPLE WITH FALSE PROMISES USING NAME OF DOCTORS ON WHATSAPP/EMAIL. PLEASE STAY AWAY FROM THEM.
MBBS, MD(Medicine), DM(Nephrology) AIIMS, FASN